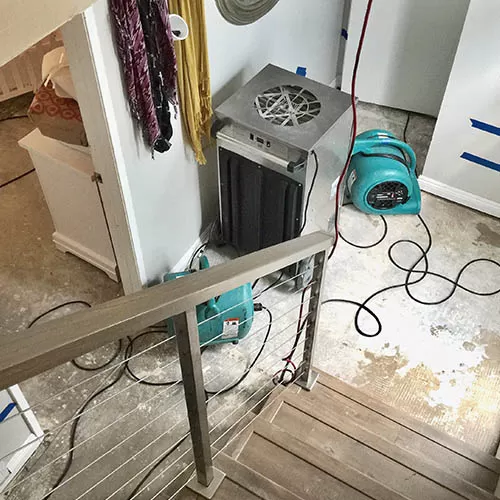 Since 1986, R. E. McClellen Construction has restored thousands of fire, water and weather damaged homes and properties. Knowing you are in the hands of professionals who know what they are doing and are as concerned with the outcome as you are is one of the most important aspects of any restoration and repair project. Damage to your home or business can not only be inconvenient, but also devastating.
Flooding from storms, burst plumbing, or water damage from leaking heating and air conditioner systems can trigger serious damage to your residential or commercial property. Without the right knowledge and equipment, removing the standing water and fixing the damage can be an overwhelming job.
Recognizing that water damage causes a devastating setback to families or businesses; we do whatever it takes to give back that sense of security with minimal disruption. Our recovery and restoration process is aimed at property and people. We are a water damage repair company you can rely on to minimize the impact of flooding and water damage.
Finding Seen & Unseen Damage
Water is the single most long-term destructive substance in the indoor environment and excess moisture or flooding can cause structures and personal property to rapidly deteriorate. Our professionals identify the full extent of the moisture damage, both obvious and unseen.
Water damage can be caused by any number of reasons, such as burst pipes, toilet or dishwasher overflows, and much more. Damage resulting from water should be addressed immediately, or it may cause secondary damage to your property.
Immediate Action


We supply 24-hour damage remediation services



Moisture Detection


Our expert team works to identify the cause of the problem, so we can prevent it from reoccurring



Insurance Accepted


We can handle the insurance paperwork and deal directly with most insurance companies



Full Service


Every part of your mold removal needs are handled from cleanup and removal to sanitization and reconstruction
Even though the damage may look severe, cleanup and restoration can produce amazing results. R. E. McClellen Construction proudly serves residential and commercial property owners in Tarrant, Parker, Johnson, Hood and western parts of Dallas counties.
You can put your trust in our team and our long time experience with estimating and restoring water damaged homes and offices. We are here to take care of you and your property through this entire process from start to finish until your home is restored and you are another satisfied customer!